Has your child been injured because of someone's negligence? We'll get you the compensation you deserve.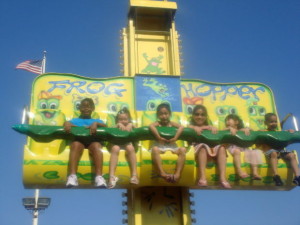 Our children are the most valuable thing in our lives, and should be protected.  Our children are also the most vulnerable members of our society, and as parents we do everything within our power to protect them.  Our attorneys at the Bennett Law Group are dedicated to keeping our children safe by holding manufacturers, schools, and other commercial businesses responsible for any child injuries caused by their negligence or carelessness.
According to the Atlanta CDC (Center for Disease Control), the number one cause of death among children is injury, and more than 9,000 children died from injuries in the United States in the year 2009. Many of these deaths were as a result of the negligence of others. Many child injuries can be prevented, but there are situations which arise through no fault of your own where others are responsible for your child's injuries.  Our goal is to help you put your life and your child's life back together after such a devastating event as a serious injury to your child.
If your child has been injured due to the negligence of another party and you would like to consult with an attorney, contact us at the Bennett Law Group today.  We have achieved significant results on behalf of our prior clients in handling childhood injury cases.
Here are some  testimonials from previous clients that we have represented.
Some of the more common causes of child injuries are:
Playground injuries
Poisoning
Animal attacks, especially dogs
Fires, especially residential fires
Falls
Click here to view the Atlanta Center for Disease Control's Child Injury Prevention guidelines.
You may face enormous medical expenses as a result of the accident, and your child may have future treatment and rehabilitation expenses, perhaps even for the remainder of their life. We can help you recover the monetary damages you will need to pay existing and future medical bills and other unforeseen expenses which will arise from your child's accident.
If your child has died in an accident, the loss is immeasurable. In addition to dealing with your grief, you must still figure out how to pay the remaining medical expenses and other expenses resulting from their death.  Perhaps your child has lost a limb or is no longer able to walk.  It is a tragic sight to see a child in this condition.  You need an attorney to ensure that you receive the maximum compensation allowed by law.
Whether the injury is caused by a negligent driver, a daycare facility, a careless physician, or a defective product or toy, any person or business which causes injury to a child should be held accountable for their carelessness.
If we do not recover monetary compensation for you, you are not charged a fee.  If you win, we win.  That means that we only get paid if we win your case.
If your child has been involved in an accident or has been injured due to the negligence or carelessness of another, contact us at the Bennett Law Group.  We have over 50 years of experience representing injured children in Atlanta and throughout the state of Georgia.  We will do everything within our power to ensure that you receive the maximum compensation possible for your child's injury.   Contact us online or call us at 404.541.9330.  We will sit down with you free of charge and discuss the details of your situation.  We look forward to hearing from you.